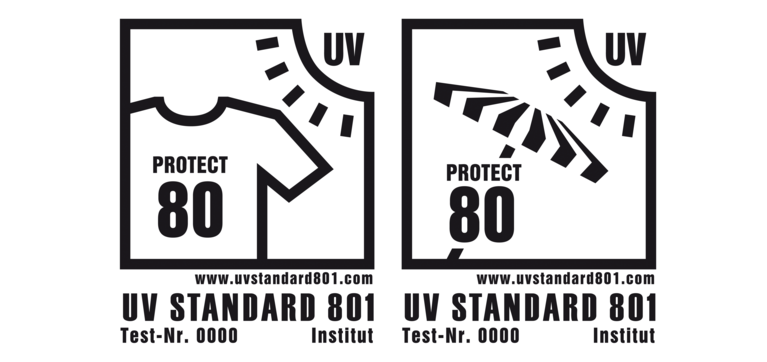 Hohenstein is a founding member of the International Testing Association for Applied UV Protection.
UV STANDARD 801 – a certification including a product label, which, on the basis of its usage-oriented design, provides reliable UV protection through textiles – was devised collectively.
The key advantage for the consumer is that, in contrast to other international standards, the standard also considers such aspects as
the stretching of the textile when it is worn
the moisture in the material, e.g. from swimming or sweating
the unavoidable ageing of textile products through wear, weathering and care
Textiles achieve UV protection factors that are far higher than those of the strongest sun cream (sunblock).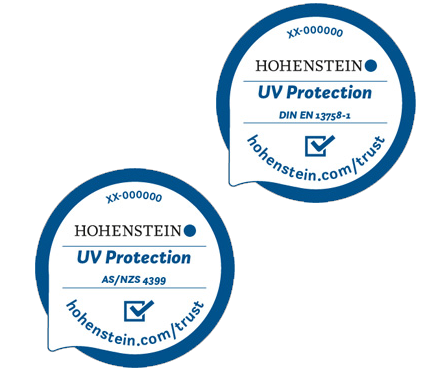 Hohenstein offers additional UV protection tests.
Furthermore, Hohenstein has also established additional UV protection tests based on AS/NZS 4399, DIN EN 13758-1 and AATCC TM 183 in order to handle the qualitative and also safety critical requirements of clothing and similar materials.
Consumer safety
Optimise products during development
Fewer complaints
Material certificate

Expertise from many years of experience
In addition to consumer safety, our tests of the UV protection factor also enable you to optimise your products, even during development.
You can also benefit from fewer complaints from neutral tested quality, and use the material certificate for optimum marketing of your products.
With our long-term and extensive experience, we are your partner for all aspects of UV protection.